If you didn't know, now you know, beauty products makeup me happy! I know the beauty world can be very superficial and fickle, but sure look I'm a beauty blogger, I'm in it over my head and I'm completely ok with it. Once you have a somewhat stable life and you're happy within yourself (I know we all have our good days and bad days when it comes to that), a bit of makeup doesn't hurt does it? 🙂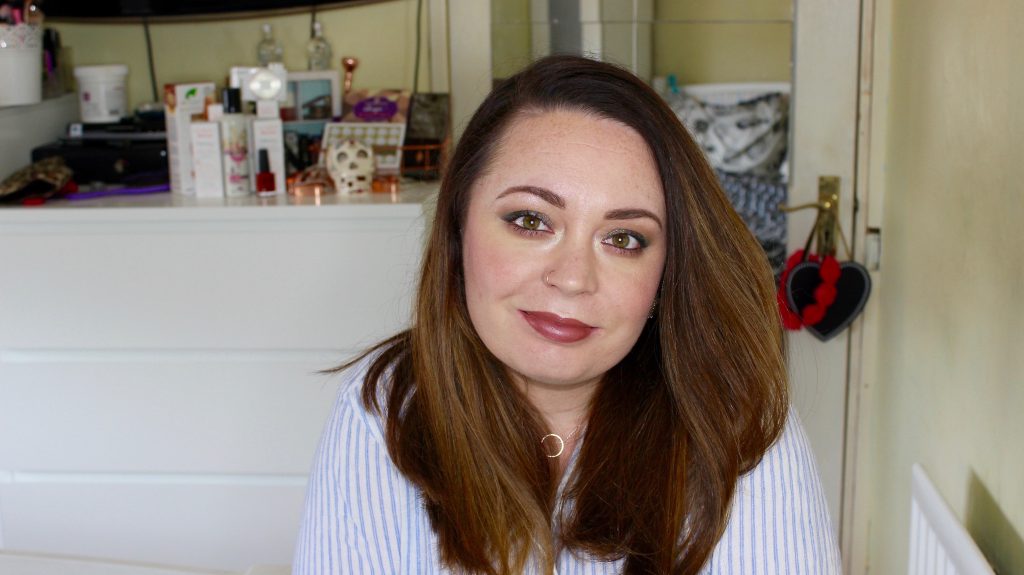 I thought it would be fun to pick some of the beauty products from my stash that when I use or look at…they just make me happy 🙂
So here's some of the random beauty products that make me happy in random rambling video form.
This is just a light hearted video. The world is full of sadness, so sometimes a little bit of silliness can help us get through the day and make life a little easier to bear!
Here are the products I mention listed and linked where I can:
Viktor & Rolf Flowerbomb a very old favourite fragrance of mine. Here's a link to see it up close.
Mary-Lou Manizer by theBalm. I have a full review of this lovely here.
The Glinda Palette By Urban Decay was unfortunately limited edition so I can't find a link for it, apologies 🙁
Tom Ford Eye Colour Quad in 'Silvered Topaz' is ridiculous money I know. It was a pressie though 🙂 Here's a link to it on the Brown Thomas website.
Soap & Glory Sugar Crush Body Buttercream. You can get it from Boots here.
Mac Girl About Town is on the Brown Thomas website here.
Bourjois Rouge Edition Velvet Lipstick in Ping Pong is here.
Then the final random beauty products that make me happy are just coloured eye liners in general. Can't link them all, you'd be here reading all night 🙂
So there you have it. Let me know what beauty products make you happy and why. It's a cool way for us to get to know each other a bit better, right?
xxx